Medical services
Plastic or Cosmetic surgery is not just for the rich and famous, but it would be a good exercise to analyze the differences between the two procedures.
Further more about Medical services
If you have always thought cosmetic surgery and plastic surgery were one in the same, you are not alone. A significant number of plastic surgeons choose to focus their practice on cosmetic surgery, and as such, the terms are often used interchangeably. But this is not technically correct. Cosmetic surgery and plastic surgery are closely related specialties, but they are not the same.
While both cosmetic surgery and plastic surgery deal with improving a patients body, the overarching philosophies guiding the training, research, and goals for patient outcomes are different.
The Cosmetic Surgery is focused on enhancing appearance. The procedures, techniques, and principles of Cosmetic surgery are entirely focused on enhancing a patients appearance. Improving aesthetic appeal, symmetry, and proportion are the key goals. Cosmetic surgery can be performed on all areas of the head, neck, and body. Because the treated areas function properly, cosmetic surgery is elective. Cosmetic surgery is practiced by doctors from a variety of medical fields, including plastic surgeons.The scope of Cosmetic surgery procedures includes:
Breast Enhancement: Augmentation, Lift, Reduction, Facial Contouring: Rhinoplasty, Chin, or Cheek Enhancement, Facial Rejuvenation: Facelift, Eyelid Lift, Neck Lift, Brow Lift, Body Contouring: Tummy Tuck, Liposuction, Skin Rejuvenation: Laser Resurfacing, Botox, Filler Treatments
Plastic Surgery is focused on repairing defects to reconstruct a normal function and appearance. Plastic surgery is defined as a surgical specialty dedicated to reconstruction of facial and body defects due to birth disorders, trauma, burns, and disease. Plastic surgery is intended to correct dysfunctional areas of the body and is reconstructive in nature. Examples of Plastic surgery procedures:
Breast Reconstruction, Burn Repair Surgery, Congenital Defect Repair: Cleft Palate, Extremity Defect Repair, Lower Extremity Reconstruction, Scar Revision Surgery.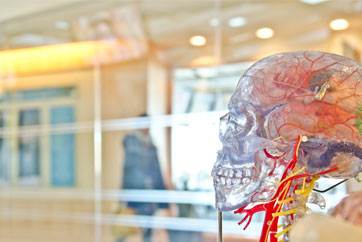 B2B request example:
We need a chiropractor and masseuse as our employees works mostly in our office and need to have a massage and treatments from a chiropractor on monthly basis in order to stay well. We would like to have an offer with monthly treatments for 17 employees and we also have a treatment room as we want to eliminate the travelling time for the treatments.
Private request example:
I'm a 24 years old guy. I have a hard time breathing and obviously, I need to widen my nasal channels but I need a doctor with many years of experience with similar patients since I'm scared to death when it comes to hospitals. I've attached pictures of my nose and look forward to get in touch with the right doctor to help me!
I gave birth for a couple of years ago and I need a Breast Augmentation to restore the shape of my breasts with natural size implants. I've attached pre-birth and after-birth pictures in order to get a proper offer. I can travel all over Europe for this surgery as long as the quality and price is right. I've heard of the Allergan brand which I prefer to have